How to Ensure a Successful Vehicle Wrap in Raleigh, NC!
Written by Chelsea Lindsey on January 21, 2016
Choosing the Sign/Wrap Company
With 30k-70k views per day, a partial or full wrap is a great investment for a small business; it's essentially a moving sign. You want each of those views to be worth the price you paid. The first step is making sure you have an experienced and knowledgeable company in the Raleigh wrap industry. Ask to look at their portfolio, and look specifically at "trouble areas" like the door handles & bumpers.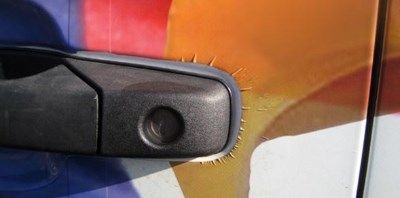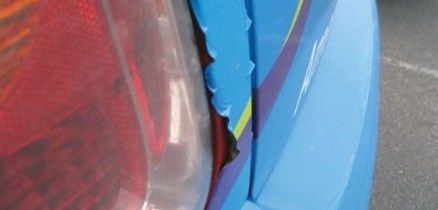 To see one of their wraps in person, take a look at one of the company vehicles to see the quality. Are their company vehicles not wrapped at all? That could be a red flag. After all, that's like an insurance salesman not having insurance!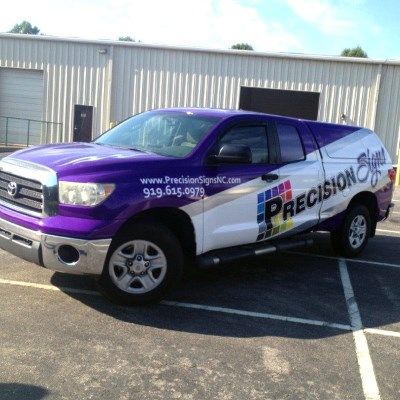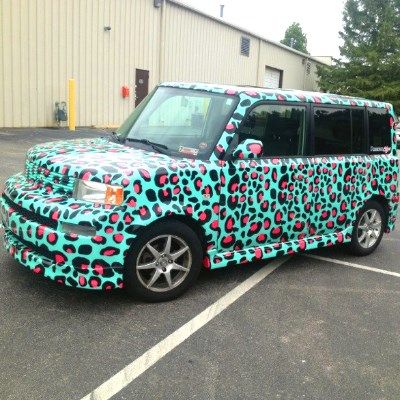 Ask what material they typically use for their wraps, and do some research on the material. Many companies boast that they use 3M wrap material, but that's actually not the most aggressively adhesive material on the market. Ask why they use that material- they should be able to give a good reason why it will be best for your vehicle. Ask what process they use to prep the vehicle. Do they prime before applying and seal afterward? Many wrap companies are about quantity, not quality. A company that is just worried about getting a certain number of wraps done per day may not be worried about the longevity of your wrap. They might rush the cleaning process or even skip priming and sealing. A quality wrap company knows the importance of proper cleaning, priming all edges & recesses, and sealing all those same edges after the application. This process adds a lot of time to the wrap, sometimes hours, but it's necessary if you'd like your vehicle wrap to last. Also ask about the layout. Will you get a detailed drawing of all 4 sides of the vehicle? Will important text fall on the door handles or in between the door seams? Also, where do they plan on placing any seams in the material? Are they going to place them in the center of your door where it will no doubt be an eyesore, or are they going to take the time to place the seams only where there are already seams on the vehicle?
Okay, now that your questions are answered, and you feel confident with the quality work the company does, what other things are important for a successful wrap? Check back on Monday for (Part 2) Design Time.