JW.ORG Signs
* JW.ORG signs come in 2 standard sizes: 20" x 20" & 12" x 12".  
* Other sizes can be made upon custom request. However, per Branch direction, we cannot produce the JW.ORG logo in any other color or font unless you have previously received Branch approval.
*All non-studded JW.ORG signs come with high-tack, double-sided tape on the backside. INSTALLATION GLUE IS REQUIRED for proper installation. The tape will hold the sign in place while the glue dries. 
*Studded signs are available upon custom request but are only necessary if your installation surface is extremely irregular.
*Double-sided, bracketed signs are available upon custom request.
*Pricing does not include shipping. All shipping is calculated individually, after your order is placed.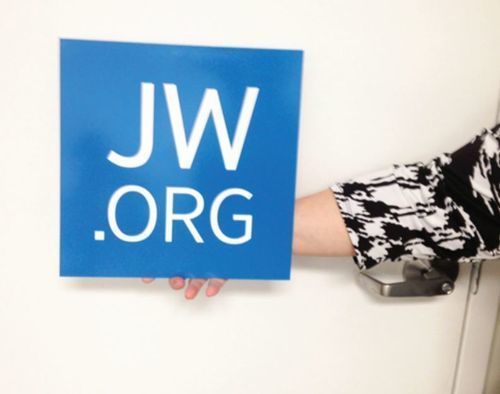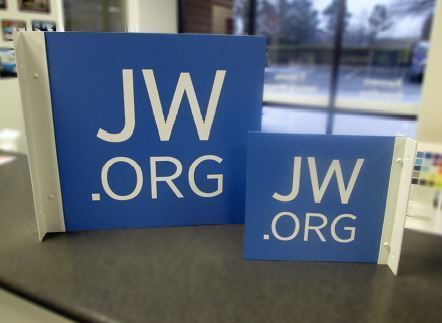 ---
As stated above, we have many other options, sizes, versions available. Please email us at jworg@precisionsignsnc.com to discuss any options you may be looking for!