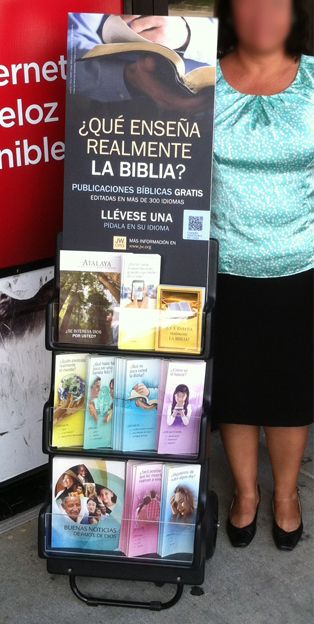 All prints now offered in magnetic receptive material!
These signs can be ordered already applied to sturdy PVC material (Branch approved material) These come single or double sided.
If you already have the PVC material from a previous order, you can purchase just the prints. You can purchase one print for single sided application, or you can purchase two prints for double sided application.
Both of the options above can be printed horizontally or vertically.
We have also just added the option to purchase these prints on magnetic receptive material. We DO NOT sell the magnetic boards, but sell only the prints to be applied to your existing magnetic boards.
Below is the link to a video that shows the application process if you choose to purchase just the decal prints. We suggest watching this video before deciding what is best for your hall. If you have any questions, please email us at JWorg@PrecisionSignsNC.com.

Prices below do not include shipping. A final price will be emailed to you after you place your order.
---