Doc Band Wraps for purchase!
Due to all of the requests we have received to purchase wraps, we have now set up a wrap purchase page. These are for anyone brave enough to wrap on their own or to have a local company install them for you. Please be sure to preview my installation videos before going this route. They will help you decide how to order & if you feel comfortable wrapping yourself. Of course, I always advise to have a professional install for the best results, but I know from all of the print requests we receive that many of you don't have that option in your area. 
PLEASE NOTE: THESE WRAPS WILL FIT ONLY ON DOC BANDS! IF YOU FEEL YOUR DOC BAND HAS A VERY UNIQUE DESIGN, PLEASE SEND ME PHOTOS BEFORE PURCHASING. 
If you would like to see these designs on a larger scale, please click here. 
Once you complete your order, I will receive an email notification. This will allow me to create an invoice for you, which will be emailed to you within 48 hours. Once you have a copy of your invoice, you can go ahead and call in a cc for your payment. After payment receipt, your doc band wrap will ship within a few days. 
PLEASE BE ADVISED: I cannot accept phone calls to walk parents through the wrap process. However, you can always email with any questions, and please be sure to watch my installation videos!
PRICING
PRINTS $15 FOR THE FIRST PRINT, $12 FOR EACH ADDITIONAL
INSTALLATION SQUEEGEE $2.50
6FT OF 3M CLEAR EDGE SEALER TAPE $4.00
ADD YOUR KIDDO'S NAME $10.00
SHIPPING (FOR ANY QUANTITY OF PRINTS) $17.00 ( I know it's crazy expensive, but it's literally just what FedEx charges us.)
Please note: The discount on the additional prints purchased will not show up on your order form. We will apply this discount to your order once it is submitted.
---
CLICK HERE to check out our extra prints. They're 70% off!
---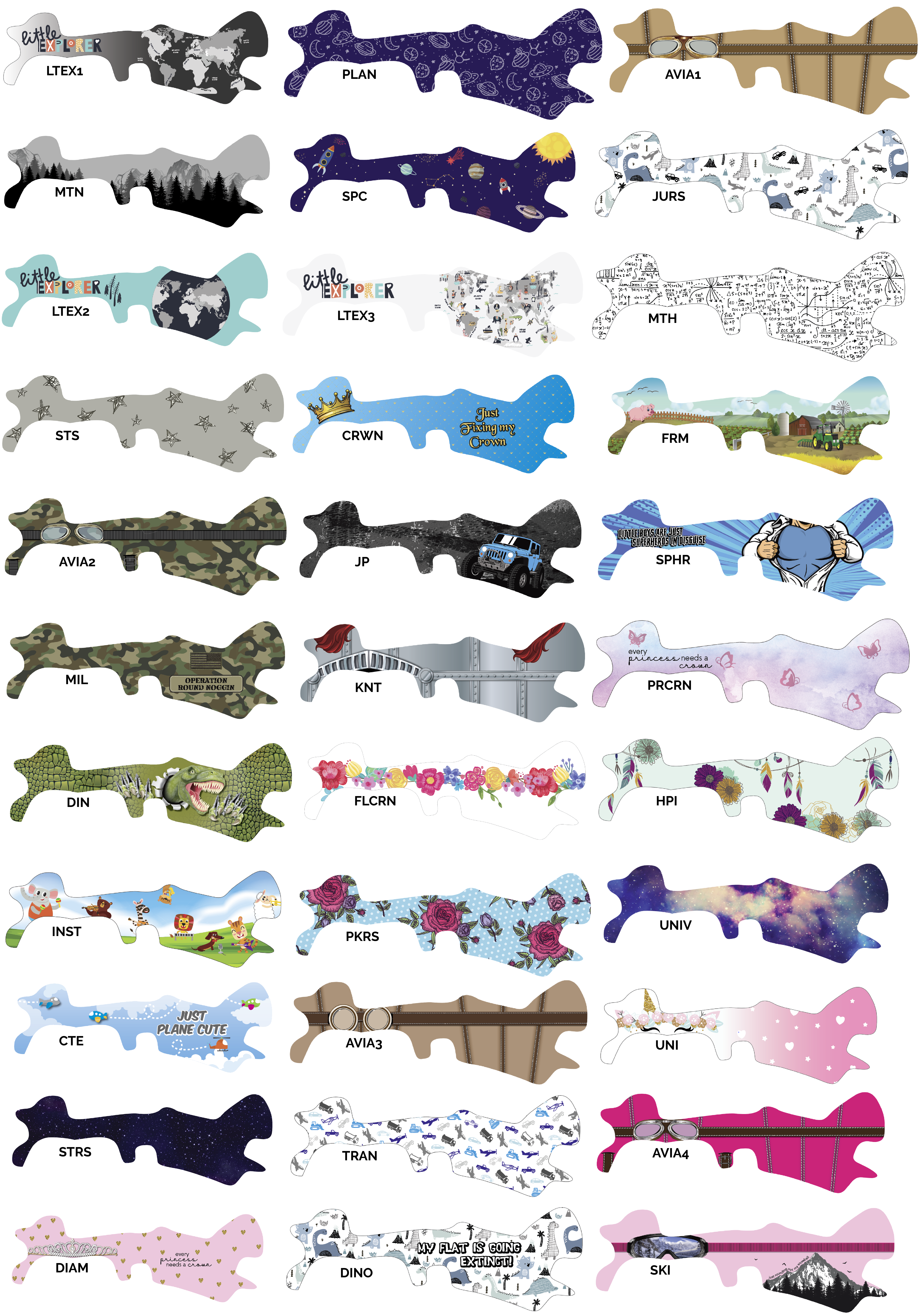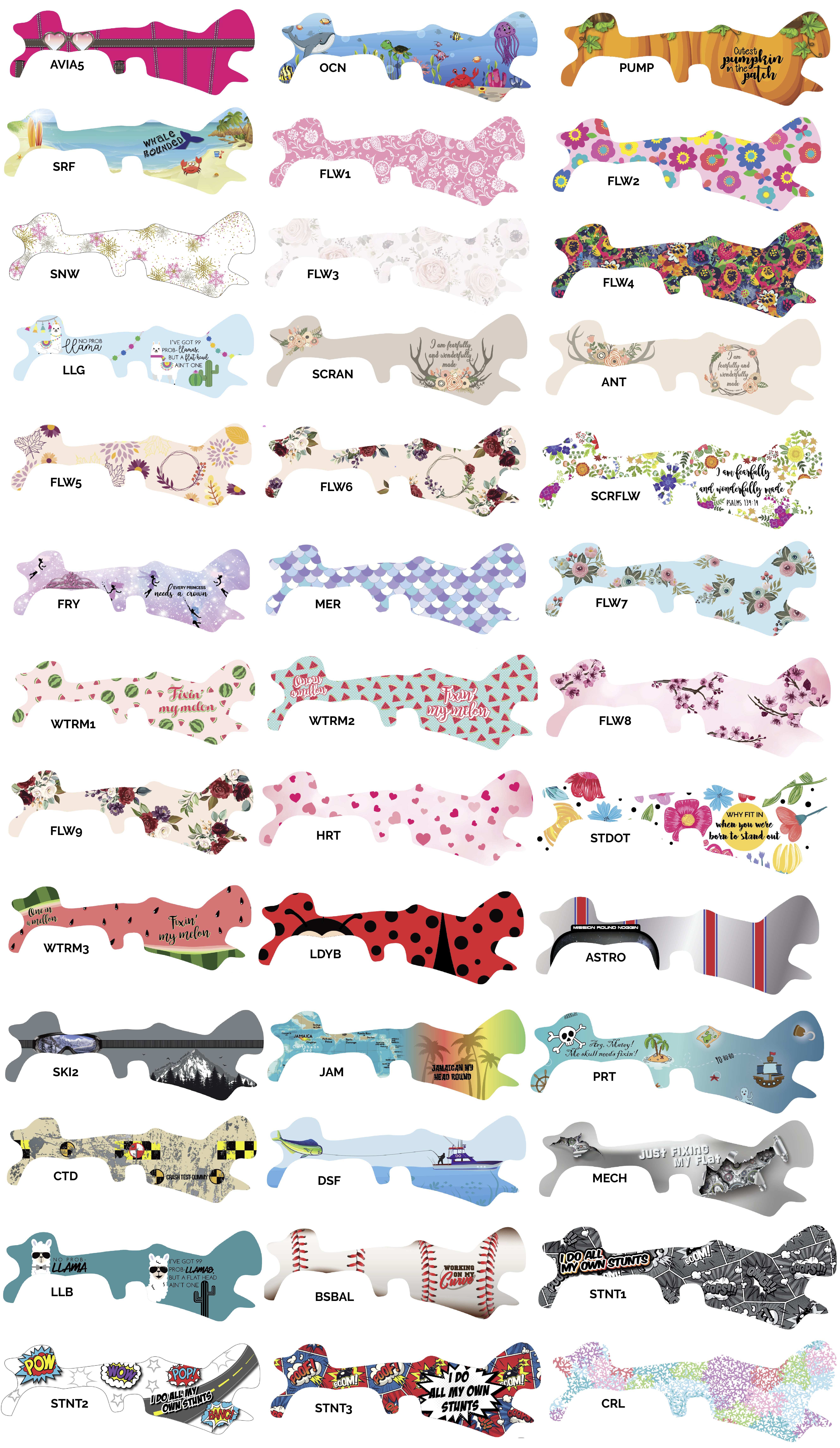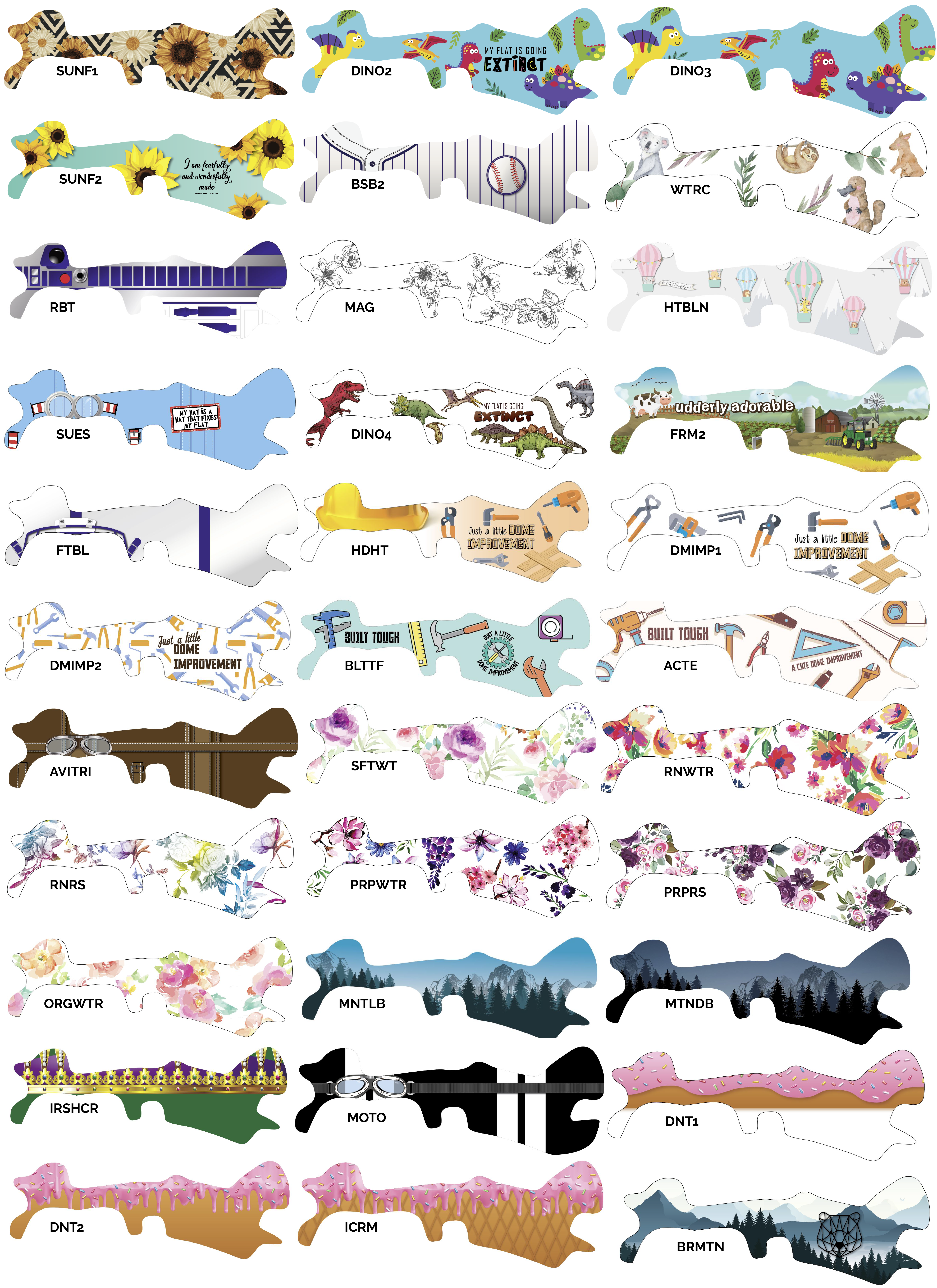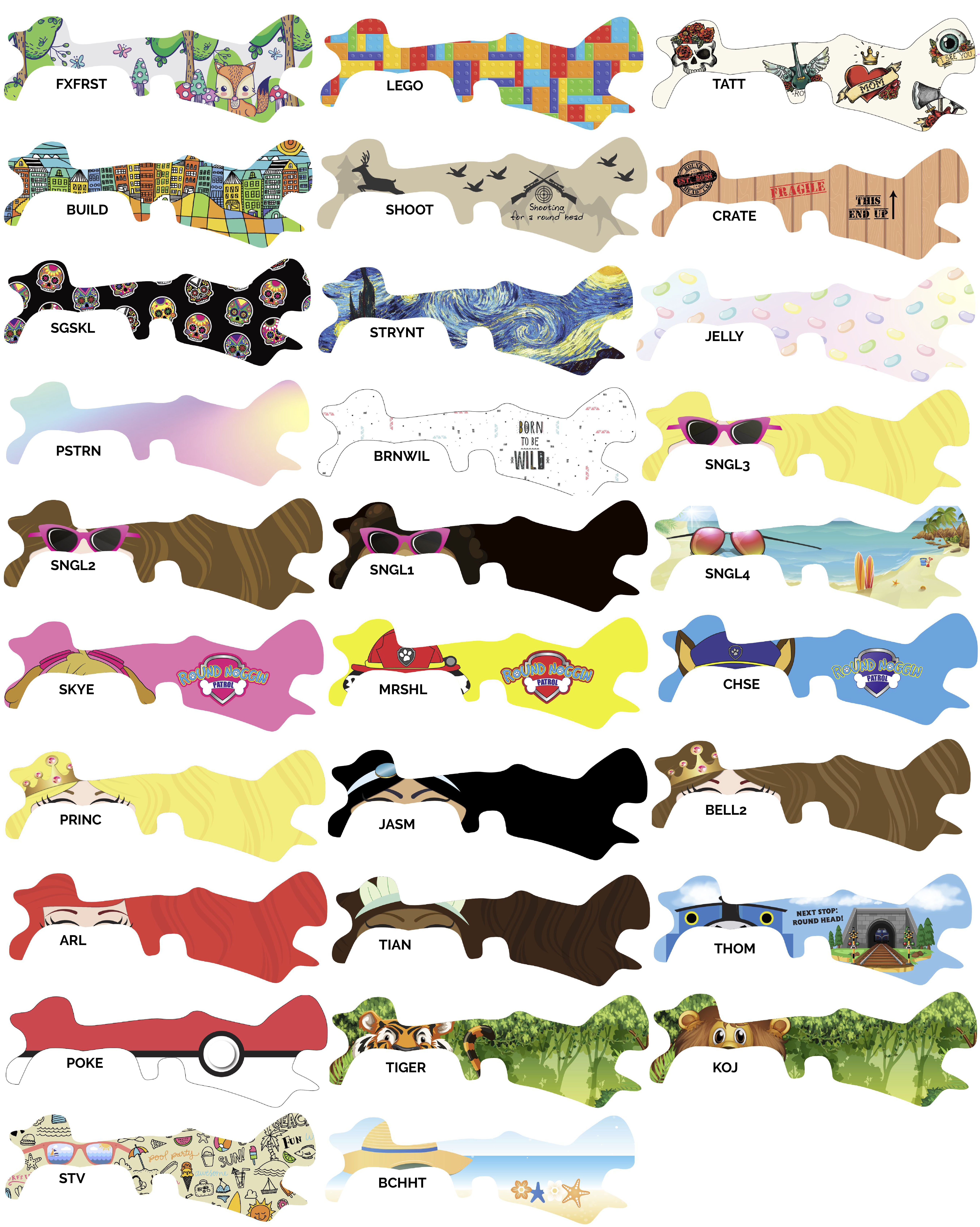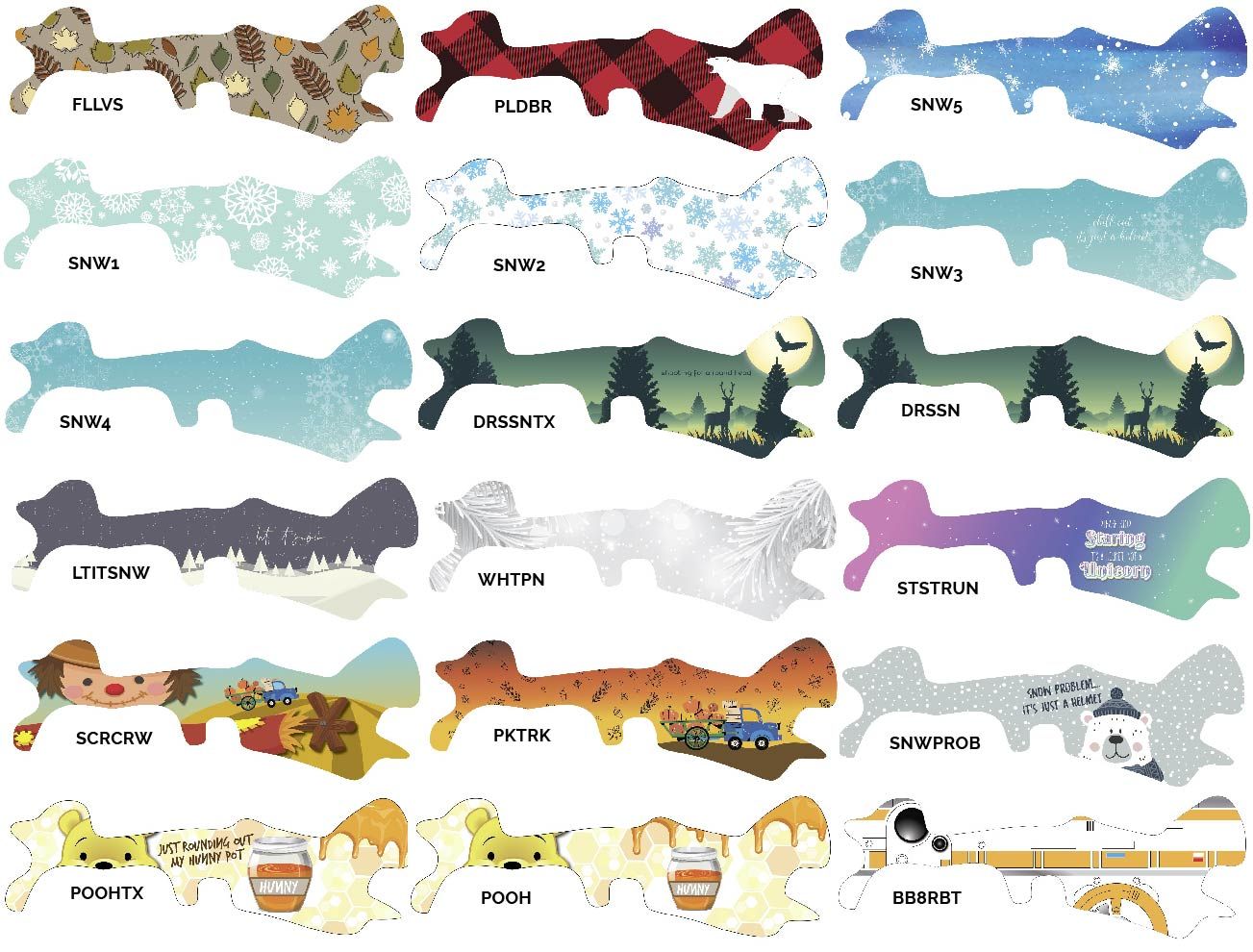 *please note, many graphic elements have been supplied free of charge from Vecteezy