2022 YEAR TEXT
Please see our current options below. Additional options available upon request. Photos of completed signs are shown at the bottom of the page.
PLEASE NOTE: These prices do not include shipping. That will be calculated after you place your order.
PLEASE ALSO NOTE: If you need more than one Yeartext sign, please add one to your cart, and BEFORE YOU FILL OUT THE ORDER FORM WITH YOUR PERSONAL INFORMATION, return to this page, and choose another to add to your cart. You may purchase many signs at one time.
Before Choosing Colors: When choosing your background color from the Benjamin Moore swatches below, notice that some of the colors have WHITE writing and some the them have BLACK writing. This is a good indicator of what color your text should be.
For example, "Carlisle Cream" has black text. This means that a "Carlisle Cream" yeartext insert will be most legible with dark letters. You should choose a black, brown, or other dark color. Choosing a white or another light color can cause illegibly.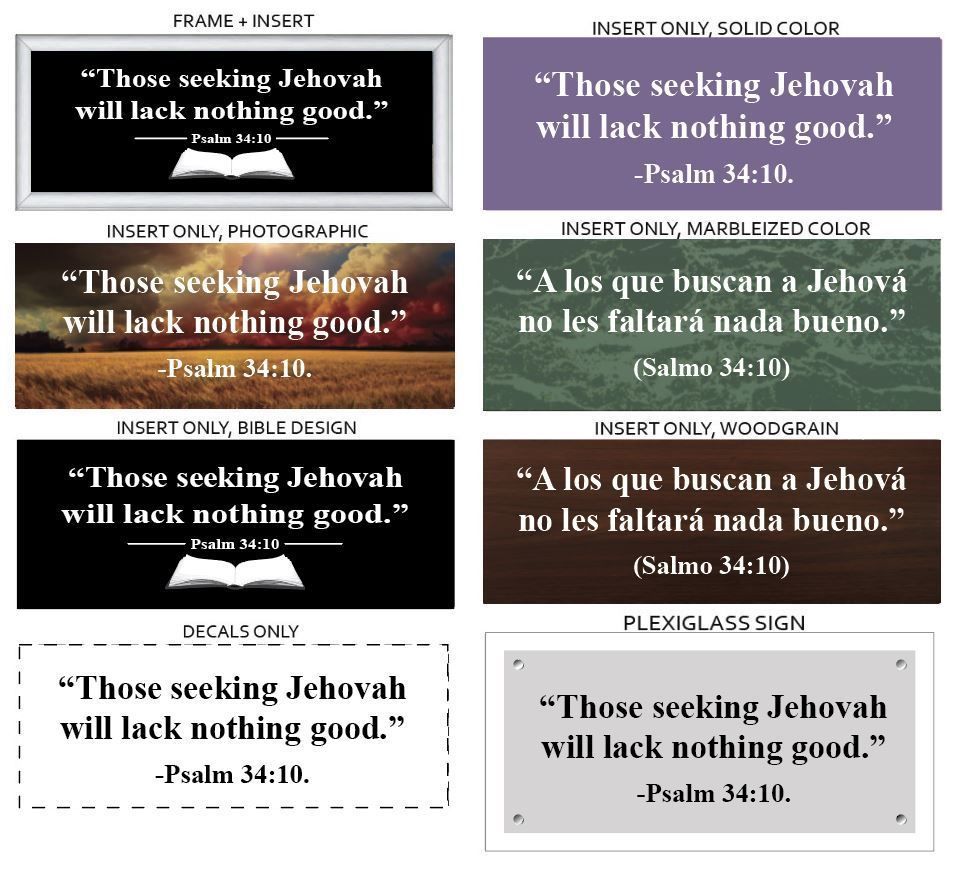 *Due to variations in printers and computer screens, the background colors below are not accurate depictions of the colors we offer. Please refer to Bejamin Moore paint chips, as we strive to print as close a match as possible to the colors listed below.