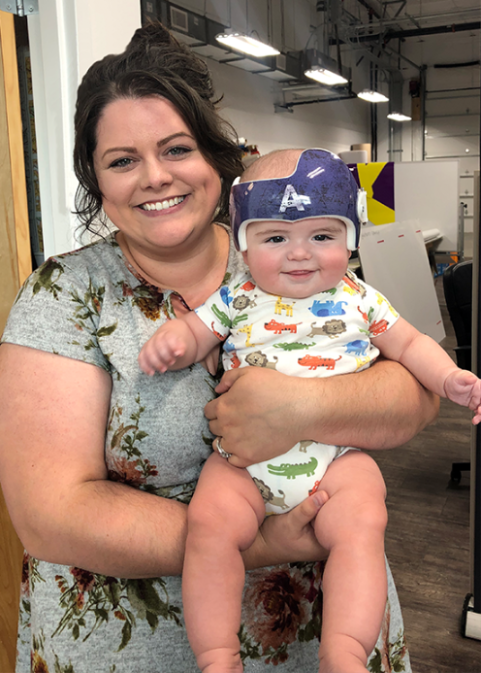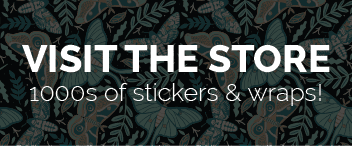 All local doc bands/cranial helmets are custom designed for each child and are printed & installed free of charge. If you have a doc band you'd like wrapped, please email Chelsea at chelsea@nc-sign.com.
If you'd like to see more information on the band wrapping, check out her interview with ABC 11 here!
Not local to us? We offer many solutions to help families everywhere!
1. Here is a link to our FREE downloadable designs. There are also some additional design ideas here that you won't find in our wrap gallery below! These are for a local company to print & install on your band.
2. You can purchase our wraps to install yourself or have professionally installed. Click here to visit our doc band wrap store. I also have detailed installation videos to help with the process. Click here to see the installation videos.
3. We offer decals for purchase if independent wrapping is too intimidating, but you'd love one of our designs. These decals don't even need mod podge! Click here to check out our decal purchase page.
Have any questions? Just email chelsea@nc-sign.com
---
GALLERY 1, WRAPS 1-450
To view Doc Band Gallery 2, CLICK HERE
#52 holden

#51 owen

#50 tj

#48 maeven #49 neila

#47 saniyyah

#46 arko

#45 charlotte

#44 beau

#43 hogan annlee

#42

#41 carlie

#40 rhett
We would also like to give a huge shoutout to Time & Payroll who helps sponsor our free wrapping program! They are a wonderful, locally owned company that can help with all your payroll needs.